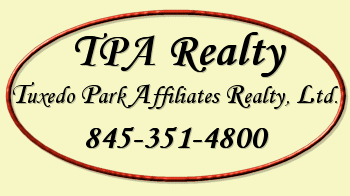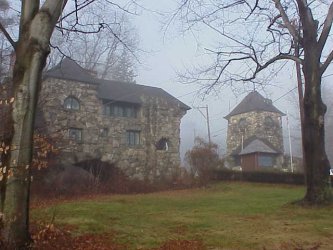 As Tuxedo Park real estate brokers who are long-time residents, we serve as buyers agents for those who wish to move to our area and, selectively, as listing agents for those who wish to sell their Tuxedo Park real estate, Tuxedo town and country properties, in the area.
We are near the New York/New Jersey border in the northwestern portion of the New York Metropolitan area, only 45 miles from Manhattan. Over 75% of the Town of Tuxedo is permanent green space, which creates magnificent opportunities for outdoor recreation, including skiing, boating, tennis, golf, hiking, fishing and hunting. Tuxedo Park is one of the country's oldest planned and gated communities, with estates and converted carriage houses of architectural distinction. Click here to read more about why you should use TPA Realty as Buyergent in Tuxedo Park
Please enjoy browsing through our web site. If you have questions on real estate or anything else about Tuxedo, please e-mail us at info@tparealty.com.
And be sure to browse the newest addition to our site:

These pages are Copyright © 1996-2005 Tuxedo Park Affiliates Realty, Ltd.
All rights reserved.
info@tparealty.com, (845) 351-4800
---
Site designed and hosted by
ImagineX
As an Oyster case, the Rolex Yacht-Master is
replica watches sale
still water resistant to 100 meters. So yeah, I am pretty sure that, in addition to everything else, there
replica watches sale
have been some refinements to the case of the Yacht-Master compared to the outgoing models. That last statement has an important implication - which is that the new Oysterflex strap (which Rolex calls a bracelet) only fits on
replica watches sale
these new 2015 Rolex Yacht-Master watch cases. Rolex is pretty notorious for making it difficult to
replica watches sale
"part swap" pieces from one Rolex watch to another, and
swiss replica watches
unfortunately, you will not be able to purchase the Oysterflex strap independently. Oysterflex is pretty cool, actually, and I do hope that Rolex rolls out this new strap option to other watches. We will likely see
replica watches
that in the future, but Rolex isn't saying more about it.