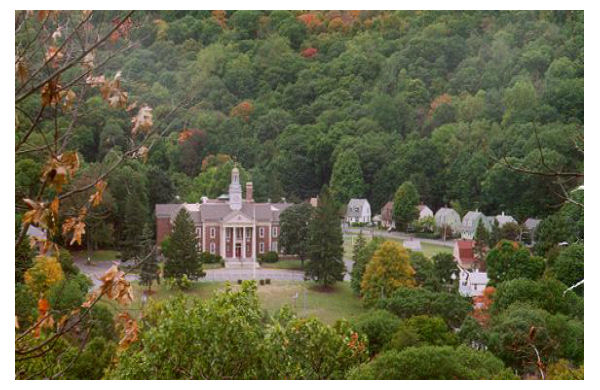 A view of
Tuxedo High School
and the surrounding houses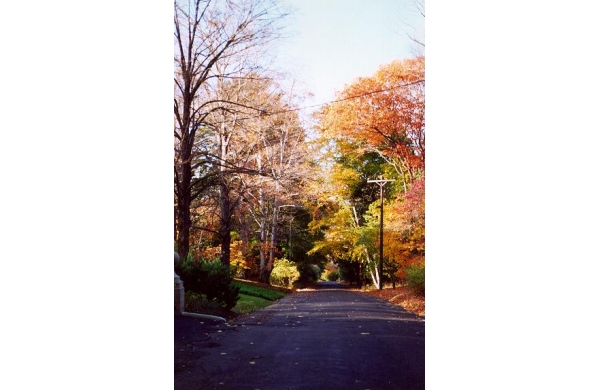 Beautiful fall foliage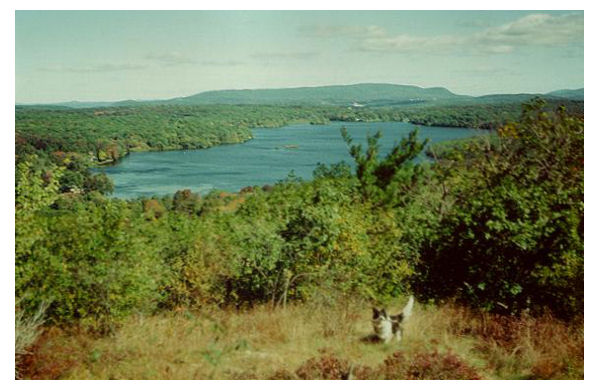 Just one of Tuxedo's many beautiful views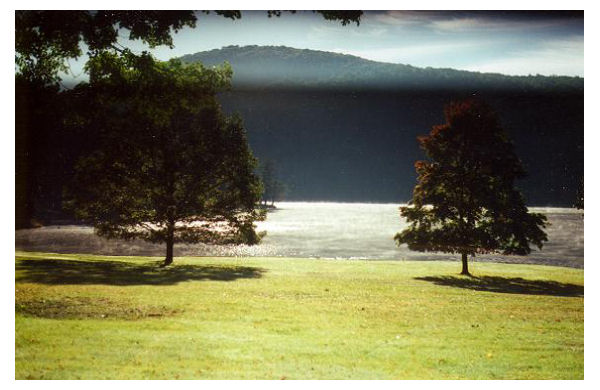 Tuxedo is situated in the valley of the Ramapo Mountains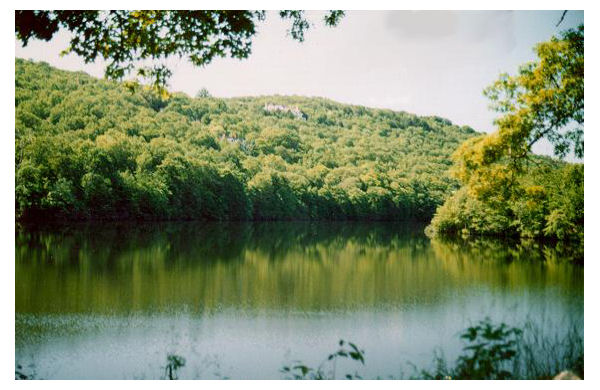 Another of Tuxedo's beatiful lakes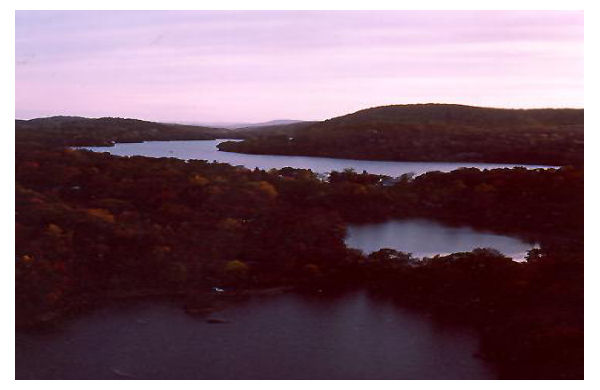 An aerial shot of the three lakes of Tuxedo Park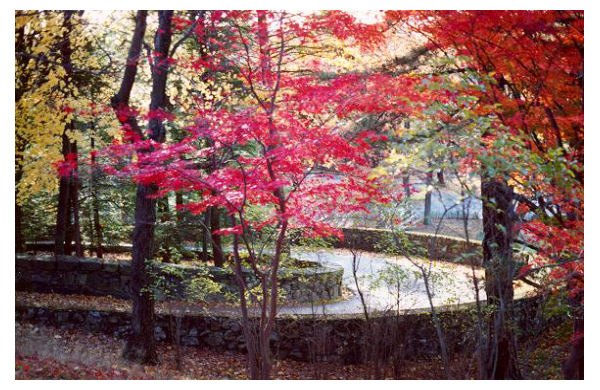 Vibrant colors appear every autumn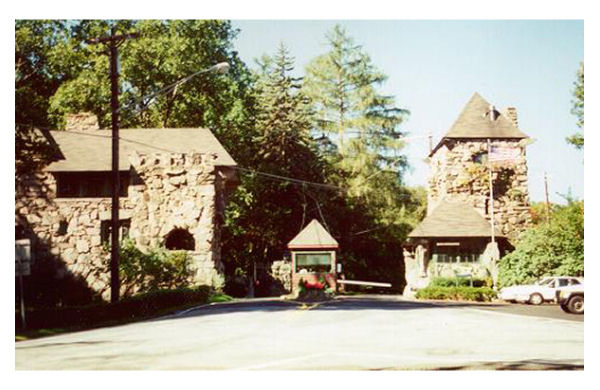 A home in Tuxedo Park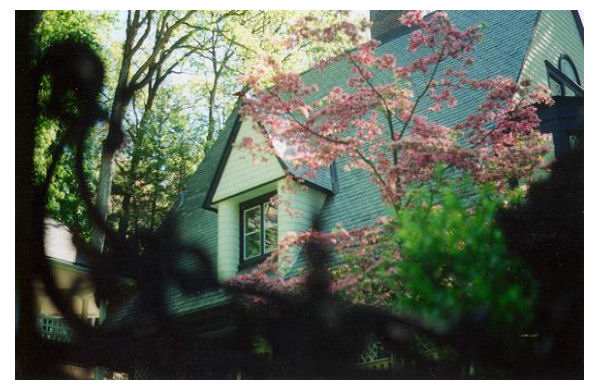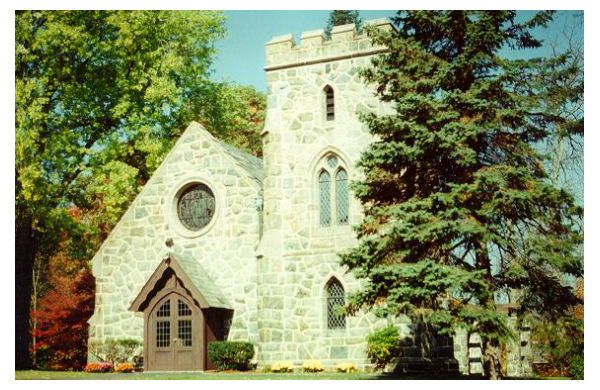 St. Elizabeth's Chapel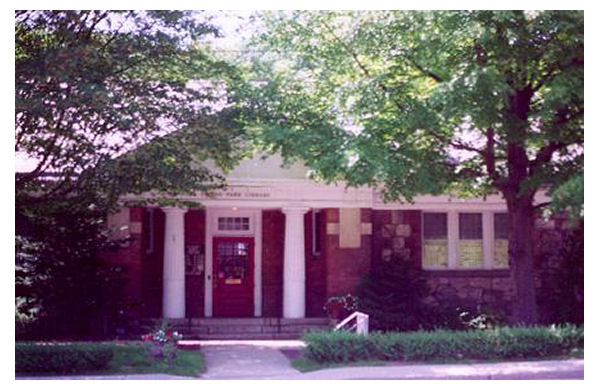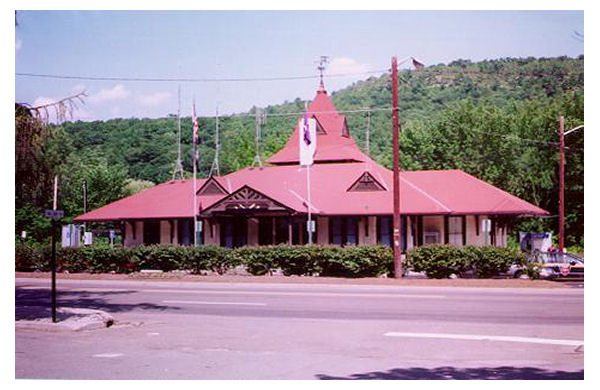 A view of the
Police Station
building, doubling as the local train station.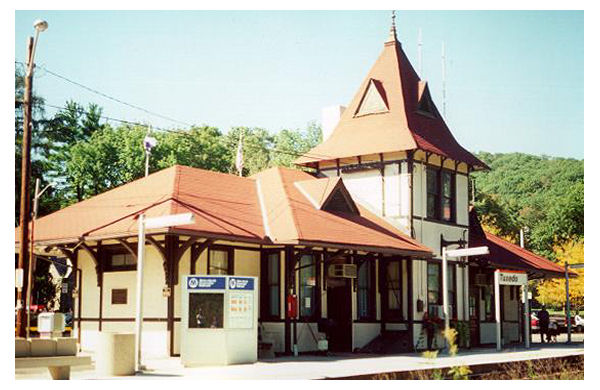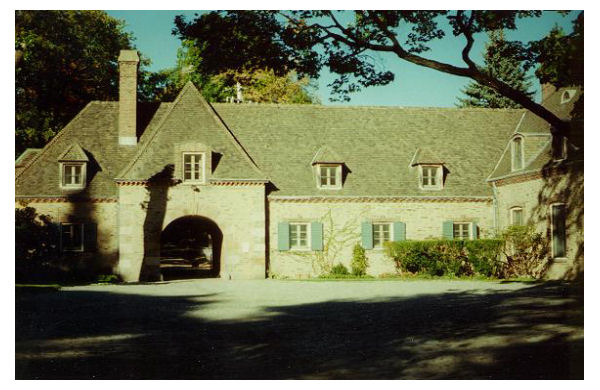 Former residence of Harriman family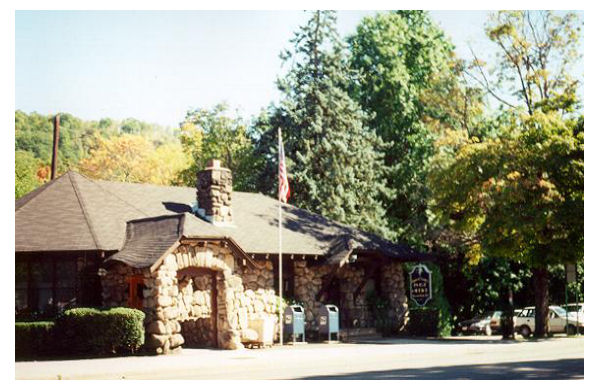 The
Tuxedo Post Office
Table Rock Farm in
Eagle Valley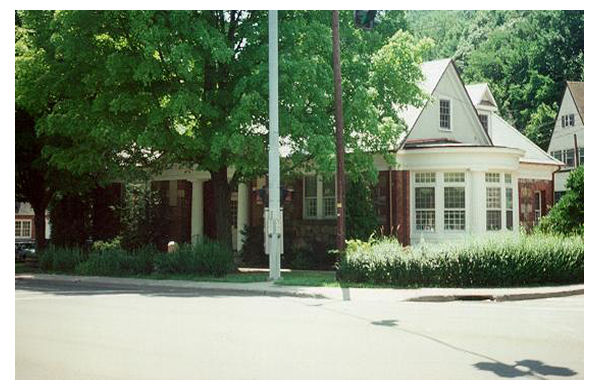 A view of the
library
from Route 17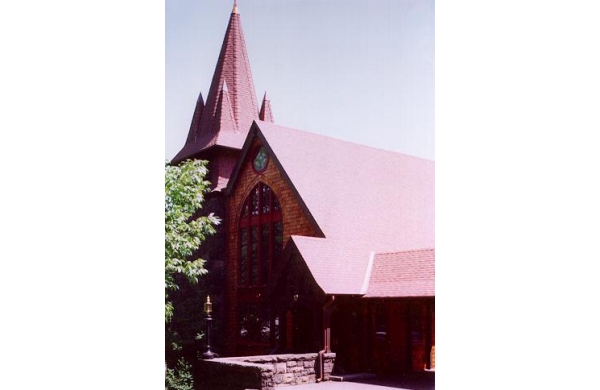 Our Lady of Mt. Carmel Church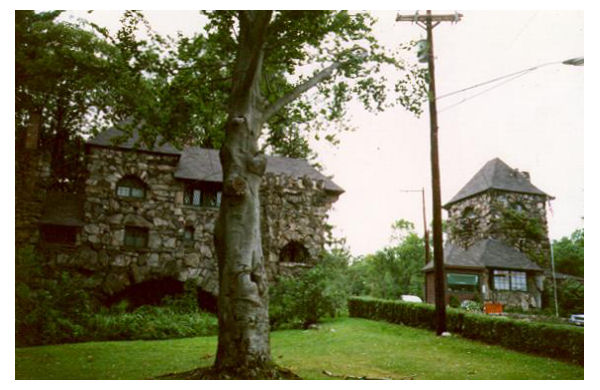 The Gatehouse of Tuxedo Park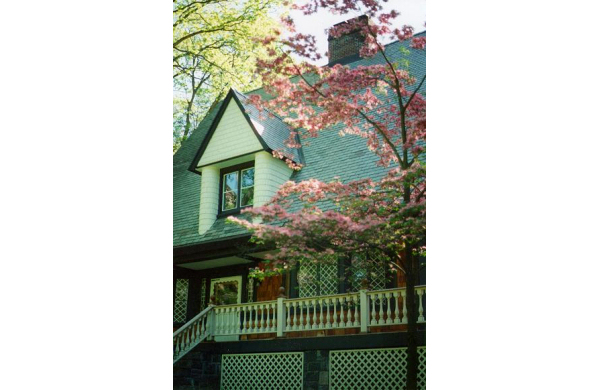 An example of architecture in Tuxedo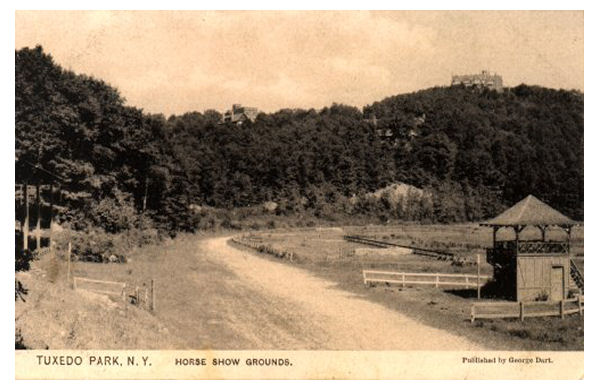 Horse Show Grounds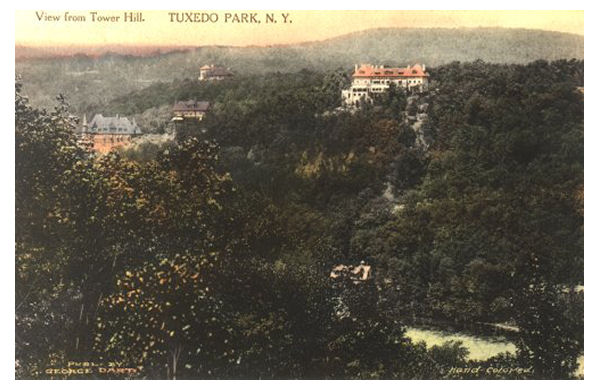 View from Tower Hill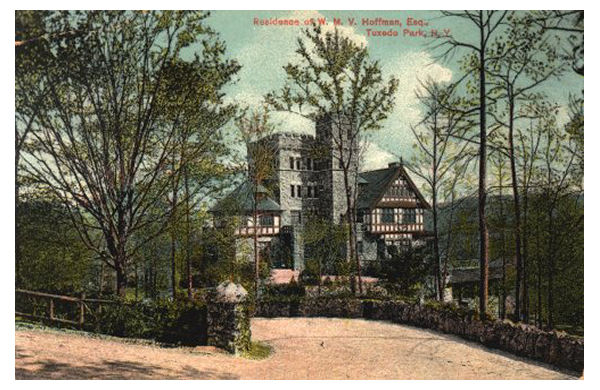 Residence of W. M. V. Harriman, Esq.
Tower Hill from West Lake Drive